Shelly's Voice Launches Citywide Gender Sexuality Alliance in Indianapolis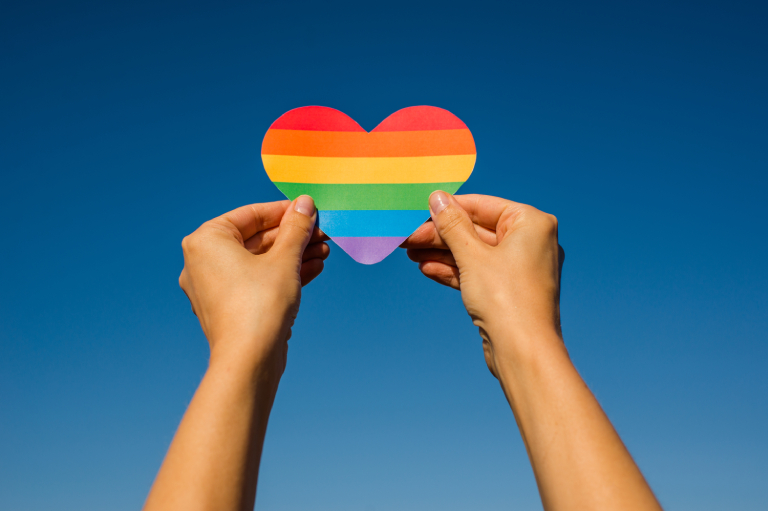 In August of 2018, Roncalli High School counselor Shelly Fitzgerald was suspended from her position after her employers discovered she was involved in a same-sex marriage. Since then, she has inspired students and people across the country as she speaks out about her experience to various news outlets and has appeared on The Ellen DeGeneres Show. Fitzgerald is scheduled to speak at SHS on April 11 at 2:30 p.m. in the Black Box.
SHS social worker Jorie DePalma, Indiana Youth Group worker Rob Bunner and Fitzgerald have worked together to bring PRISM, a Gender and Sexuality Alliance formed as a project by Shelly's Voice, to SHS.
"I hope that my work with Shelly's Voice will give all students a place where they feel heard and respected," DePalma said.
Shelly's Voice is an advocacy group formed by a group of Roncalli students following Fitzgerald's suspension. The group works to advocate for the LGBTQ+ community that faces discrimination from the Catholic Church, and they formed PRISM.
SHS has a Gender and Sexuality Alliance known as Pride Alliance. Groups like these are designed to provide a supportive environment to LGBTQ+ students.
According to Fitzgerald, SHS was seen as a desirable place to meet because of the location and supportive community. All high school students of the south side are welcome, and students must bring their school-issued student ID.
According to Bunner, there will be a variety of topics discussed. Coming out, community resources, family dynamics and legislation are a few topics, but there could be more.
"The topics are pretty much limitless," Bunner said.
Fitzgerald hopes that by having this meeting at SHS, PRISM will expand from solely Roncalli students to a larger body of students from a plethora of schools. Bunner hopes that if anything, students learn that there are people out there to support them.
"It also opens up the ability for Shelly's Voice kids to have some support and for kids from other schools to be involved in the advocacy group," Fitzgerald said.
Original Story by Russell Peterson-Womack in The Journal Rewired