Supreme Court rules 1964 law protects LGBTQ+ workers; Shelly Fitzgerald, Shelly's Voice Advocacy says 'fight is far from over.'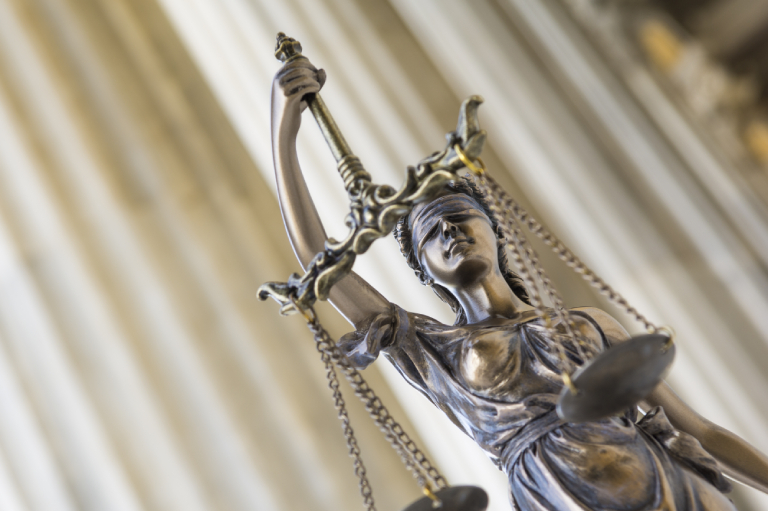 Indianapolis, IN – June 15th, 2020 – The Supreme Court made a 6-3 decision Monday morning protecting LGBTQ+ workers through the Civil Rights Act of 1964. The court ruled that the Act's language (prohibiting discrimination on the basis of sex) includes sexual orientation and gender identity. This is a historic step for LGBTQ+ Americans, but after 5 (public) LGBTQ-related firings in Indianapolis in less than 2 years, Shelly's Voice Advocacy encourages their supporters to be 'cautiously optimistic' and 'continue fighting for those whose jobs are still in jeopardy'. Shelly's Voice released this statement Monday afternoon:
Today, Shelly's Voice Advocacy celebrates Aimee Stephens, Don Zarda, and Gerald Bostock. Because of their courage and our collective support, the LGBTQ+ family has pushed down yet another barrier. With the Supreme Court's recent ruling, many LGBTQ+ workers are finally protected, nationwide; however, we must be cautiously optimistic and continue fighting for those whose jobs are still in jeopardy.
We stand with Shelly Fitzgerald, Lynn Starkey, Kelley Fisher, Joshua Payne-Elliott, and any other Indianapolis LGBTQ+ workers who still continue to fight for equality in the workplace. Shelly's Voice Advocacy and its activists will continue to bring responsible activism to the Indianapolis community and advocate for all those who have been fired for simply being themselves.
Together In Pride,
Shelly's Voice Advocacy
"We are seeing a rise in LGBTQ+ discrimination, no doubt. While I believe this Supreme Court decision is helpful, we must continue fighting for the many cases that are still being decided upon" says Raquel Ramsey, the Indianapolis Chapter President of Shelly's Voice Advocacy. Shelly's Voice has been working closely with the Indianapolis teachers who have been fired in the past two years.
"Today's ruling was a monumental decision by the Supreme Court. Although there is much work still to be done for protections of LGBTQ+ people, the statement made by this decision should be considered one of the most important decisions for the LGBTQ+ community to date. Our work is not finished, but today we celebrate" says Shelly Fitzgerald, an LGBTQ+ activist and former guidance counselor at Roncalli High School.
###
Media Contact:
Dominic Conover, Shelly's Voice President
Shelly's Voice Advocacy Group provides holistic programming, responsible advisement, and leading resources to a national network of young activists dedicated to the advancement of LGBTQ equality. Learn more at shellysvoice.org