State Senator JD Ford, State Rep. Sue Errington Introduce Bills to Ban "Conversion Therapy" Practices Across Indiana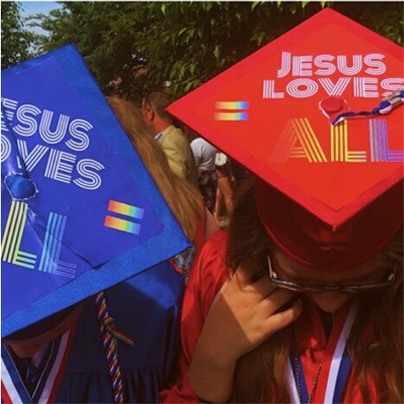 Senate Bill 32/House Bill 1213 would make anti-LGBTQ practices illegal, penalize businesses and Hoosiers who participate in debunked conspiracy theory
GLAAD Resource: How to cover anti-LGBTQ "conversion therapy" practices in the news
More than twenty U.S. states have already banned "conversion therapy", Illinois being only state in the Midwest
INDIANAPOLIS (January 11, 2021) – Indiana Stonewall Democrats, the political arm aimed at increasing LGBTQ acceptance across Democratic politics, today celebrated State Senator JD Ford (District 39) and State Representative Sue Errington (District 26) for introducing a new bill to effectively end so-called "conversion therapy" practices across the state of Indiana. "Conversion therapy" is a debunked practice used by anti-LGBTQ activists to try and change the sexual orientation and gender identity of many LGBTQ Americans across the United States, including many LGBTQ Hoosiers. The debunked practice often targets minors and creates long-term health complications for survivors.
Hoosier Democrats introduced similar legislation during the 2019 legislative session. The bill failed to generate a committee hearing nor summer study committee. Indiana could be the second state to ban "conversion therapy" practices in the Midwest.
According to the Movement Advancement Project (MAP), more than twenty states have already banned "conversion therapy" practices across the United States, including Utah — a traditionally conservative and religious state which banned the practice in early 2020. "Conversion therapy" has also reached the U.S. courts system after a federal judge in November 2020 banned the harmful practices in Alabama, Florida, and Georgia (Eleventh Circuit).
"Putting a stop to this harmful and detrimental practice can save the lives of countless LGBTQ Hoosiers. Our state has the chance to end this harmful and detrimental practice this year. A person's sexual orientation or gender identity is not a disease that needs cured. In fact, every major medical and mental health organization in our country has condemned the use of 'conversion therapy'," said State Senator JD Ford. "There is no financial risk to our state government for approving this legislation, so why not do this? I'm counting on all Hoosiers to help me get this across the finish line. Call your state senators. Call your state representatives. Call our governor. Tell them that Indiana doesn't support hate in our state."
"Most Hoosiers have never heard of 'conversion therapy' or think that it doesn't happen here, but it does. I personally know some of my constituents were subjected to 'conversion therapy' as children and are concerned about its use on young people today," said State Rep. Sue Errington. "Last summer, a transgender friend of mine from Delaware County reached out to me and asked me to help end 'conversion therapy' in Indiana. Her plea prompted me to introduce House Bill 1213, which would end the use of this discredited practice and protect Hoosiers who are born as LGBTQ."
"Conversion therapy preys on vulnerable families and youth by promoting the deadly lie that being LGBTQ is a choice," said Mathew Shurka, Born Perfect co-founder and chief strategist. "Believing that lie has caused incalculable damage to LGBTQ young people, who urgently need to know that they are born perfect. It is important that Indiana join the growing bipartisan movement to address this abuse."
It's estimated that more than 700,000 LGBTQ Americans have received some form of "conversion therapy" practice, with many receiving care from a licensed healthcare professional before reaching the age of 18. Further, LGBTQ Americans who experienced "therapy" practices are about eight times more likely to report having attempted suicide or nearly six times more likely report high levels of depression.
"Conversion therapy" has often been a topic of political debate as LGBTQ acceptance has grown across the nation. The debate reached national attention once former Indiana governor and notorious anti-LGBTQ activist Mike Pence was sworn in as Vice President in 2017. Pence is known to have once championed the debunked practice in 2000, where he called on Congress to not extend The Ryan White Act unless anti-LGBTQ businesses were not penalized for offering the practice to LGBTQ Americans.
Indiana Stonewall Democrats recommend you connect with the national organization aimed at ending "conversion therapy" across the entire United States, Born Perfect. Please reach out to Mathew Shurka, mathew@bornperfect.org, to continue the conversation about this debunked practice.
Media Contact: