Statement: Shelly's Voice Plans to Fund Legal Fees for Wrongfully Fired LGBTQ+ Teachers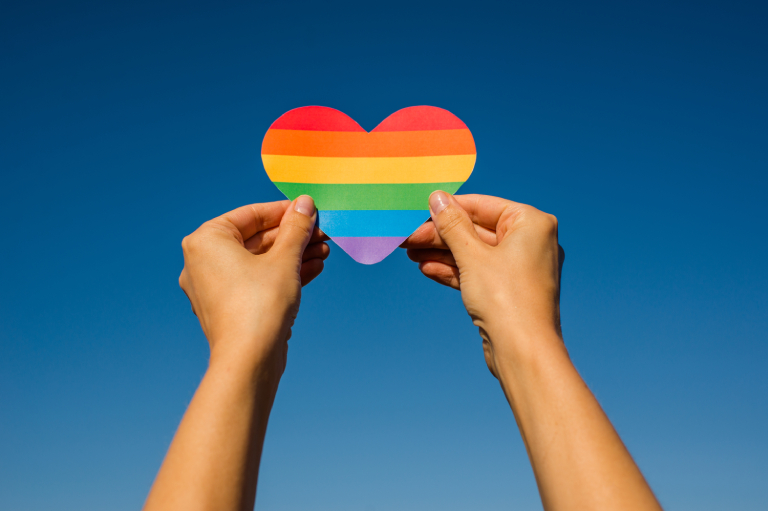 Shelly's Voice Advocacy Group, an organization committed to creating an LGBTQ+ inclusive Indianapolis community through outreach, action, and education, has recently launched a fund-raising campaign to assist with the legal fees of four local educators who have been fired in the last year for being LGBTQ+ or an ally. Ariadne Getty, heir to the Getty name and world-renowned philanthropist and LGBTQ+ activist, donated $5,000 to the cause. 
In August of 2018, Shelly Fitzgerald was released from her job after serving fifteen years in the school counseling department at Roncalli High School in Indianapolis on the basis of her same-sex marriage.
Upon the news reaching the public, thousands of people stood in solidarity with Fitzgerald in her charge against this type of workplace discrimination. Among the people who stood up in her immediate community were her students and a friend and attorney, David Page. Page offered her all legal support pro bono. Fitzgerald was the counselor to Page and his wife's three children for over a decade. He knew this was going to be a long and arduous process, but he was willing to take it on and walk with her through it all.
A group of students from Fitzgerald's school quickly called for an end to the way in which Shelly– and many other LGBTQ+ employees– were being treated. Shelly's Voice Advocacy Group, a youth-led organization based in Indianapolis, has garnered national attention over the past year.  In September of 2018, Ellen DeGeneres gifted them with $25,000 toward their non-profit group. That money has gone toward many advocacy-related efforts, including: a public launch party, Rally for Equality, Grand Marshal's for the Indy Pride Parade, a community gender sexuality alliance, and a letter-writing campaign.  
In January of 2019, Shelly Fitzgerald's attorneys filed an EEOC charge against Roncalli and the Archdiocese of Indianapolis and in the first week of October 2019, the case moved forward and Shelly's lawsuit was filed. Moving into this phase will be lengthy and will require hundreds of hours of work to create a strong case. While Shelly's attorney is committed to remaining pro-bono in his work with her case, the firm is going to need additional counsel. Naturally, Fitzgerald cannot afford to pay for the additional legal fees.
Three other educators are in similar situations in Indianapolis, but Shelly remains the most vocal and visible activist on this issue. In order for Fitzgerald,  the organization, and the other three educators to continue moving forward in this process, Shelly's Voice Advocacy Group has begun a fund-raising campaign to financially assist with the legal fees needed to create strong cases. They are hopeful to raise $150,000 by the end of the year and are currently shy of $10,000.